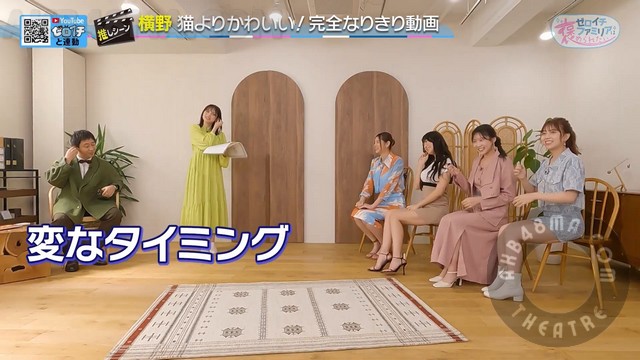 231101 01familia wa Homeraretai ep24 (Yokono Sumire).mp4
Size: 450.65 MB | Duration: 00:23:05 | Video: 1920×1080, Bit rate: 2592 Kbps, 29.970 fps | Audio: 128 Kbps, 44 Khz

Download From Keep2Share
231101.01familia.E24.mp4
Download From AlfaFile
231101.01familia.E24.rar
【大興奮】さらば森田、意図せずのエロに爆笑

Host aka. MC of the show for this episode is:
Morita Tetsuya (森田哲矢) who is an comedian from the duo Saraba Seishun no Hikari (さらば青春の光). Idol fans may remember them from the great Nogizaka46 shows involving Nogi's 4th Gen members.
231027 01familia wa Homeraretai ep24 RAW (Yokono Sumire).mp4
Size: 714.28 MB | Duration: 00:23:27 | Video: 1920×1080, Bit rate: 4000 Kbps, 29.970 fps | Audio: 192 Kbps, 48 Khz
Download From Keep2Share
231027.01familia.E24.mp4
Download From AlfaFile
231027.01familia.E24.rar
ゼロイチファミリアは褒められたい
ゼロイチファミリアは褒められたい MBS毎日放送