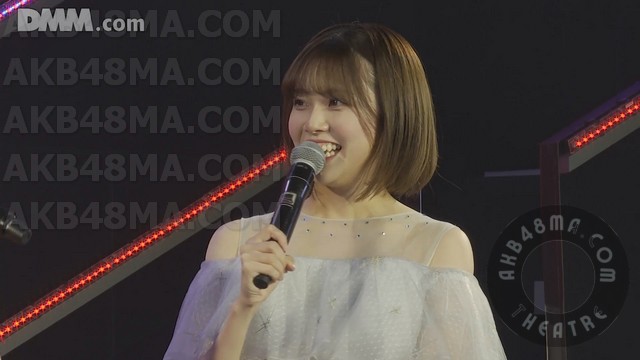 231020 HKT48 ここにだって天使はいる」公演 武田智加 卒業公演
HKT48 231020 KIV4 LOD 1830 1080p DMM (Takeda Tomoka Graduation Performance).mp4
Size: 7.03 GB | Duration: 02:48:59 | Video: 1920×1080, Bit rate: 5753 Kbps, 29.970 fps | Audio: 192 Kbps, 48 Khz

Download From Keep2Share
HKT48h2310201830.Live.mp4
Download From AlfaFile
HKT48h2310201830.Live.part1.rar
HKT48h2310201830.Live.part2.rar
HKT48h2310201830.Live.part3.rar
HKT48h2310201830.Live.part4.rar
HKT48h2310201830.Live.part5.rar
HKT48h2310201830.Live.part6.rar
HKT48h2310201830.Live.part7.rar
HKT48h2310201830.Live.part8.rar
On October 20, 2023, HKT48 Team KIV held a special performance to send off graduating member Takeda Tomoka, featuring the song "Koko ni Datte Tenshi wa Iru." It was a heartfelt farewell to Takeda Tomoka, who had been part of HKT48 for 7 years. The members expressed their gratitude for the fun and funny memories shared with "Mokachan" and wished her the best of luck with her new agency and future endeavors.

The performing members for this special send-off performance were:

Kiyoshi Yuka
Izawa Miyu
Imamura Maria
Eguchi Kokoha
Kuriyama Rina
Sakamoto Erena
Takeda Tomoka (Graduating Member)
Takemoto Kurumi
Tanaka Iori
Tanaka Miku
Jitoe Nene
Matsuoka Hana
Yamashita Emiri
Ishibashi Ibuki (HKT48 Kenkyuusei)
Ito Yueru (HKT48 Kenkyuusei)
Ihara Hanna (HKT48 Kenkyuusei)

This performance served as a touching farewell to Takeda Tomoka and marked the end of her journey with HKT48.