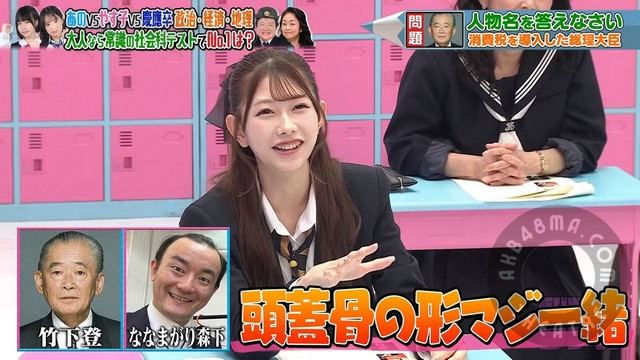 231030 呼び出し先生タナカ
231030 Yobidashi Sensei Tanaka (Chiba Erii, ano).mp4
Size: 544.66 MB | Duration: 00:48:39 | Video: 1280×720, Bit rate: 1432 Kbps, 29.970 fps | Audio: 128 Kbps, 48 Khz

MP4 / 720p
Download From Keep2Share
231030.Yobidashi.mp4
Download From AlfaFile
231030.Yobidashi.rar
TS / 1080i
Download From Keep2Share
231030.Yobidashi.ts
Original Title: 呼び出し先生タナカ
Genre: Variety
Broadcast Network: Fuji TV
Broadcast Date: 2023-10-30
Show Outline: "Yobidashi Sensei Tanaka" is a quiz variety show broadcast on Fuji TV and its affiliates some Sunday nights. The idol guests are all in the studio for the whole show.
Featured idols: Chiba Erii – AKB48, ano – Ex You'll Melt More!