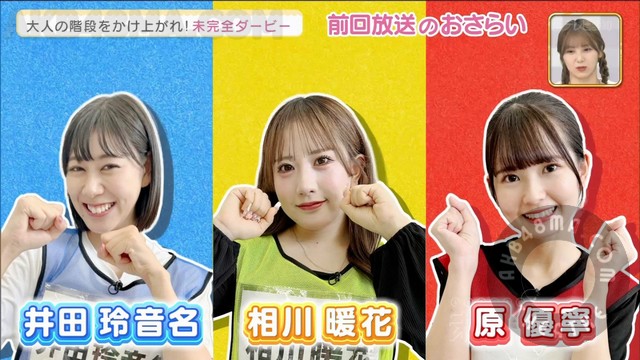 231022 SKE48の未完全TV ep44
231022 SKE48 no Mikanzen TV ep44.mp4
Size: 563.06 MB | Duration: 00:25:05 | Video: 1280×720, Bit rate: 2941 Kbps, 30.000 fps | Audio: 192 Kbps, 44 Khz

MP4 / 720p
Download From Keep2Share
231022.Mikanzen.S01E44.mp4
Download From AlfaFile
231022.Mikanzen.S01E44.rar
"SKE48 no Mikanzen TV" is a kanmuri document variety bangumi broadcast on TV Aichi every other Sunday night. "Mikanzen" is a portmanteau of "mikansei" and "fukanzen" which mean "incomplete" and "imperfect". This show documents the "mikanzen" youth of Nagoya with regular appearances by SKE48.